2 Results -
Ignition Coil
ELA31165
Fits Moto Guzzi V65 GT, 750 SP, Strada 750, 750 Targa, 750T, Nevada 750 (Motoplat Ignition), V35 ALL, V50 ALL, NTX 350, V35 Florida, V65C, V65 Florida, Lario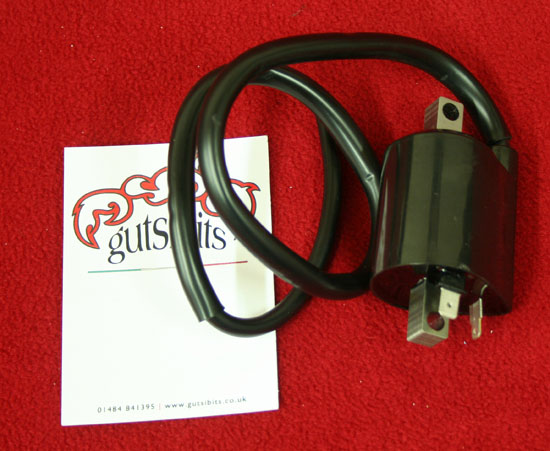 12 volt ignition coil for models equipped with points, Bosch or Motoplat ignition systems, includes HT lead. Terminal layout is different to original coils- see photos.
Not for Digiplex models. Also known as Guzzi ref. 19716500, 19716520
2 in stock
31716560 GU31716560 31 71 65 60
3171 6560 3171.6560 31.71.65.60
£38.10
INC VAT
£31.75 EX VAT

Elektronik Sachse Electronic Ignition Kit For Saprisa Models
ELA44004
Fits Moto Guzzi V65 GT, Strada 750, 750 Targa, Nevada 750 (1991-2001), NTX 350, NTX 650, V35 3, Cali 2, Spada 3, Cali 3, V65 Florida, 1000S, Mille GT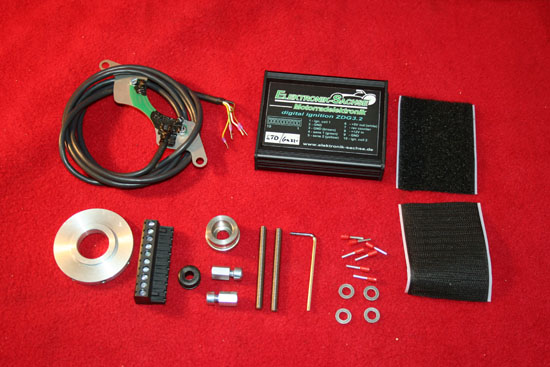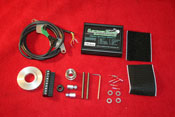 Complete electronic ignition kit containing alternator mounted ignition pickup, fittings and amplifier unit. Works with standard 3 Ohm 12 volt coils and can be used to replace points or Motoplat ignition on models with Saprisa charging systems. The pickups for this kit are mounted on the alternator stator. Supplied with instructions in German with wiring diagrams.

2 year warranty on Sachse ignition kits
Eliminates vague timing due to worn distributors on big twins. Preloaded with nine ignition curves, two of which are designed for twin plugged bikes. Once fitted no further adjustment should be necessary. See this link for fitting instructions. Note that if you are replacing a Digiplex system you will also need to replace your 'square' coils with higher impedance 12 volt coils e.g. ELA31165
Not what you were looking for?