Gutsibits Gift Voucher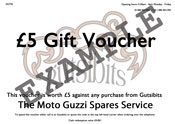 Gutsibits gift voucher worth £5 against any Gutsibits order
These can be redeemed in person or against telephone orders. Makes a great gift.
More than 5 in stock
£5.00
(VAT exempt)
£5.00 EX VAT

Factory Workshop Manual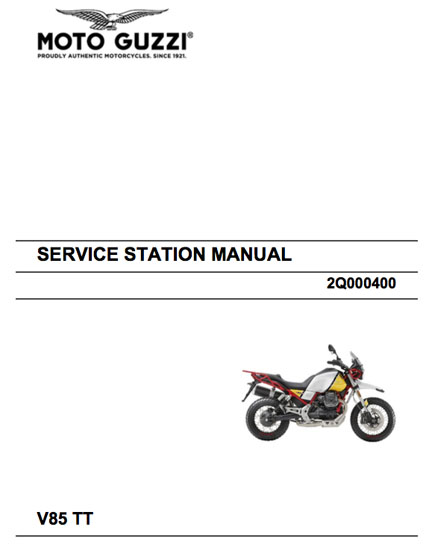 Workshop manual for V85 TT models covering maintenance, overhaul and detailed repair. Note that engine overhaul is covered in a separate supplement - BOA85383
Includes tolerances for many parts, maintenance schedule and exploded diagrams. This is a comb bound reprint
1 in stock
2Q000400
£32.00
(VAT exempt)
£32.00 EX VAT

Dellorto Carburettor Manual and Carburettor Guide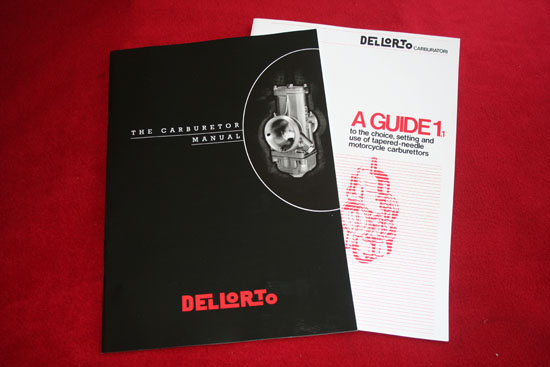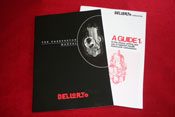 "The Carburettor Manual" is a comprehensive guide from Dellorto to the setting up and use of tapered needle motorcycle carburettors. Covers principle of operation of all Dellorto tapered needle carburettors 1970 onwards. 33 pages with colour pictures and diagrams. Also included is the original Dellorto "Tuning Guide 1.1" for carburettors, which gives advice on the choice, setting and use of a Dellorto tapered needle carburettor which includes colour carburettor cross sections showing the multiple stages of carburettor operation. Also contains float height and tapered needle selection tables.
Guzziology v9 Dave Richardson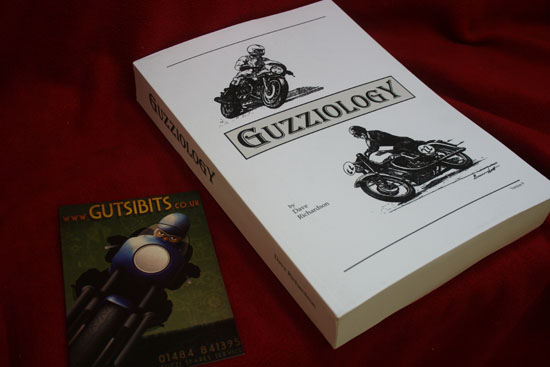 Edition 9 of Guzziology. This is THE Guzzi bible. Nearly 1000 pages of technical detail covering all the v-twin Moto Guzzis from loop frame models to the Cali 1400 a, V9 and V85. This manual contains knowledge gleaned from a lifetime of experience working on Moto Guzzis. It explains how to fix common maladies and the options for interchanging parts. Now updated to cover the V7 III and V9 his is a must have for all Guzzi riders and mechanics
Now available as a bound book, it's "the culmination of 34 years of experience working on and around Guzzis. People tell me that this book saves them time, money and frustration" - Dave Richardson
£45.00
(VAT exempt)
£45.00 EX VAT

This item is normally back in stock within 1-3 weeks, if you need it more quickly please call us on 01484 841395 or request a quote. If you would like to be emailed once this item is available again then email us
Factory Engine Overhaul Supplement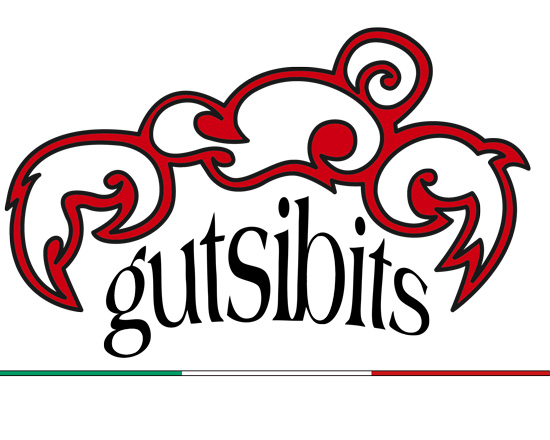 Factory workshop engine overhaul supplement to be used in conjunction with the main service manual BOA20400
Includes engine tolerances and torque settings. This is a comb bound reprint
2Q000383
£10.00
(VAT exempt)
£10.00 EX VAT

This item is currently available by special order, if you would like to order this item please call us on 01484 841395 or request a quote. It is normally available within one to three weeks of your order