14 Results - Page 2 of 2
Rocker Cover Stainless Bolt Kit Models Without Rocker Cover Protectors
SSA80005
Fits 850/1000 ALL Models, Cali 1100, V11 Sport, 1100 Sport ALL, Cali EV (1997-2009), Quota 1100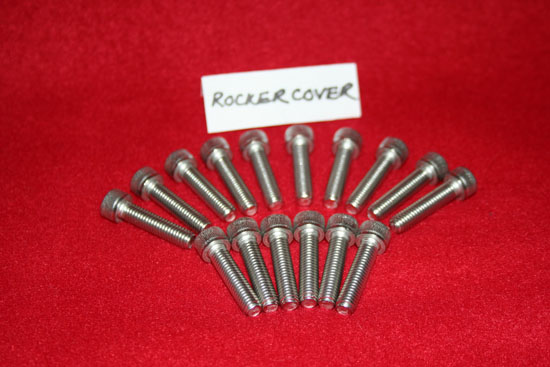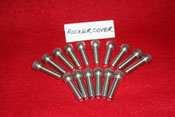 Rocker cover bolt kit containing 16 replacement stainless steel socket cap bolts for round and square barrel engine rocker covers. Only one kit required per engine
To ensure you can easily release these fasteners in years to come we recommend wiping each fastener with copper grease (OIA11070). This kit is for models without billet rocker cover protectors fitted, for models with rocker cover protectors see SSA80015. This kit will suit a V11 with standard rocker cover protectors which are much thinner than aftermarket types.

See SSA81522 for rocker cover trim retaining screws on 2v/cyl CARC models
More than 5 in stock
£9.00
INC VAT
£7.50 EX VAT

Sump Cover With Sump Extension Stainless Bolt Kit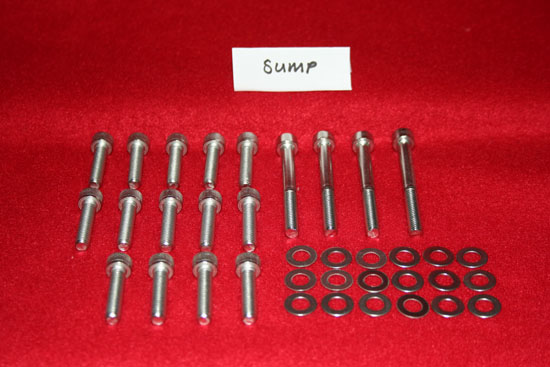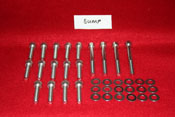 Sump bolt kit containing all replacement stainless steel socket cap bolts for models with a sump extension fitted. Some models e.g. Cali 1100 and series 1 Cali EV models have a sump extension fitted as standard
To ensure you can easily release these fasteners in years to come we recommend wiping each fastener with copper grease (OIA11070). For Cali EV models check whether you have a sump extension fitted, the later one piece deep sump uses SSA80008
More than 5 in stock
£16.00
INC VAT
£13.33 EX VAT

Sump Cover Stainless Bolt Kit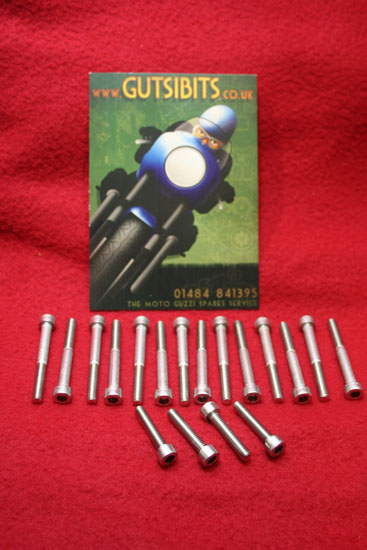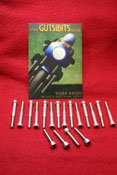 Sump bolt kit containing all replacement stainless steel socket cap bolts
To ensure you can easily release these fasteners in years to come we recommend wiping each fastener with copper grease (OIA11070)
More than 5 in stock
£9.00
INC VAT
£7.50 EX VAT

Timing Cover, Inlet Manifolds, Alternator and Sump Cover Bolt Kit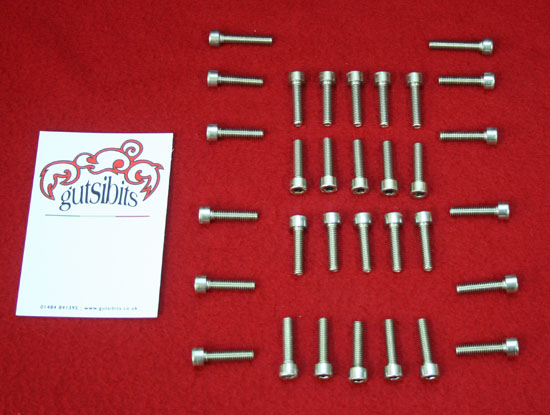 Bolt kit containing 32 replacement stainless steel socket cap bolts for timing cover, inlet manifolds, alternator cover and sump pan. Only one kit required per engine
To ensure you can easily release these fasteners in years to come we recommend wiping each fastener with copper grease (OIA11070). See SSA08090 for stainless sump bolt. See SSA08090 for sump bolt

Add a bit of sparkle to your small twin!
Page 2 of 2
Not what you were looking for?