2 Results -
Titanium Rocker Cover Screw Kit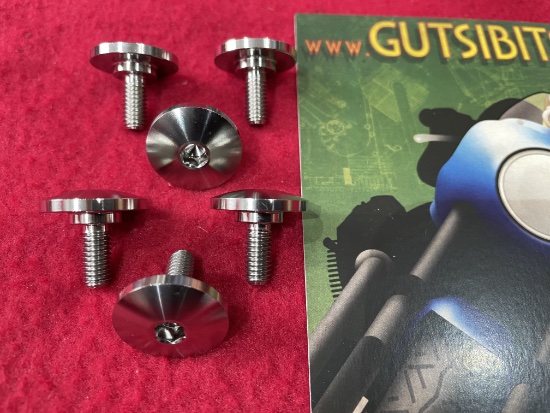 Kit containing 6 titanium shouldered retaining screw for rocker cover. Upgrade your corrosion prone zinc OE parts with a polished upgrade.
Rocker cover bolt. We recommend that you check length of bolts on your engine before ordering as two lengths of bolt were used. Supercedes Guzzi ref. 976591
See ENA83249 for rubber sealing washer
More than 5 in stock
842291 MG842291
£30.00
INC VAT
£25.00 EX VAT


Timing Cover, Inlet Manifolds, Alternator and Sump Cover Bolt Kit
SSA80022
Fits V7 Racer (2014-2015), V7 Special (2014-2015), V7 Stone (2014-2015), V7 II ALL, V7 III ALL, V9 ALL, V7 850 ALL, V85TT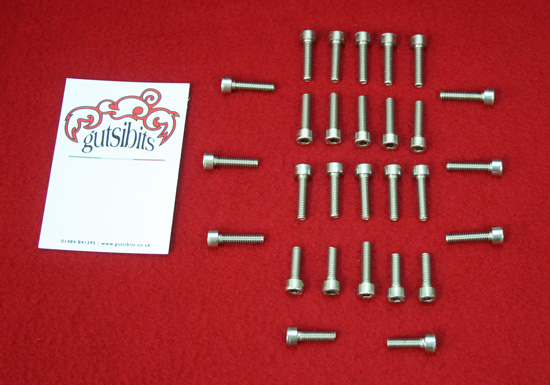 Screw kit containing 28 replacement stainless steel socket cap bolts for timing cover, inlet manifolds and sump pan. Only one kit required per engine. See SSA87983 and SSA89291 for special rocker cover screw kits
To ensure you can easily release these fasteners in years to come we recommend wiping each fastener with copper grease (OIA11070).

Add a bit of sparkle to your V7!
More than 5 in stock
£12.00
INC VAT
£10.00 EX VAT


Not what you were looking for?