4 Results -
Switch Brake Light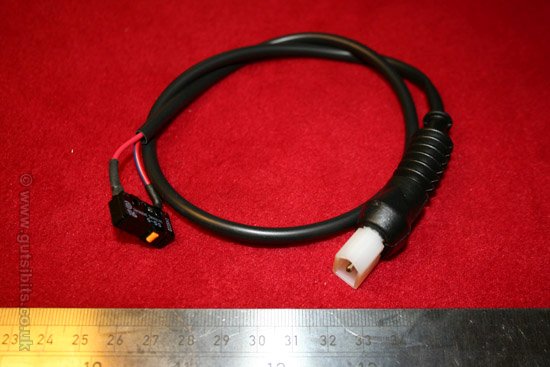 Brakelight switch (microswitch) with 2 pin lead
Also see ELA30860
27749815 GU27749815 27 74 98 15
2774 9815 2774.9815 27.74.98.15
£31.60
INC VAT
£26.33 EX VAT

Used
Brake Light Switch Front
ELG30860
Fits Cali 1100, Cali EV (1997-2001), Cali Jackal, Cali 3, V11 Sport, Nevada 750 (1991-2003), Nevada 350, Strada 1000, 750X, T5 Polizia, Daytona ALL, 1100 Sport IE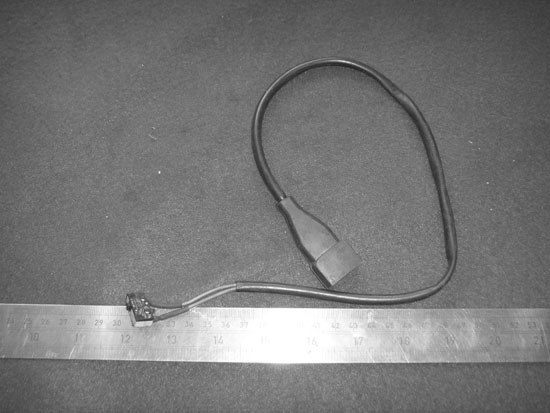 Brakelight switch for handlebar mounted master cylinder
Also known as Guzzi ref. 30530526. Please compare with your existing switch to check compatibility. Can be used as a substitute for ELA27815
Sorry this part cannot be shipped to the US or Canada
6 month warranty on this part
30749860 GU30749860 30 74 98 60
3074 9860 3074.9860 30.74.98.60
Brake Light Switch Front With Screws
ELA30860
Fits Cali 1100, Cali EV (1997-2001), Cali Jackal, Cali 3, V11 Sport, Nevada 750 (1991-2003), Nevada 350, Strada 1000, 750X, T5 Polizia, Daytona ALL, 1100 Sport IE, Le Mans 1000 (1988-1994), 750T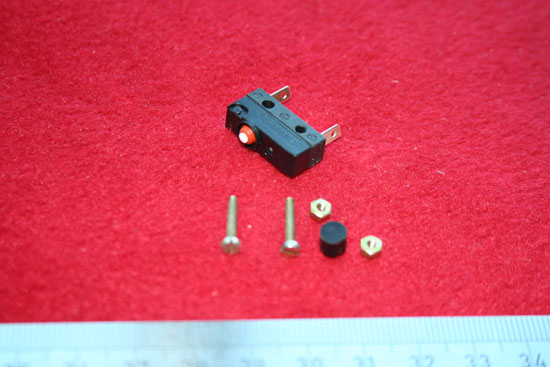 Brakelight switch for handlebar mounted master cylinder
Also known as Guzzi ref. 30530526. Please compare with your existing switch to check compatibility. Can be used as a substitute for ELA27815. See ELA30861 for less expensive alternative part. Sometimes supplied with three terminals, in this instance disregard middle terminal
30749860 GU30749860 30 74 98 60
3074 9860 3074.9860 30.74.98.60
£17.60
INC VAT
£14.67 EX VAT

This item is normally back in stock within 1-3 weeks, if you need it more quickly please call us on 01484 841395 or request a quote. If you would like to be emailed once this item is available again then email us
Brake Light Switch Front Without Screws
ELA30861
Fits Cali 1100, Cali EV (1997-2001), Cali Jackal, Cali 3, V11 Sport, Nevada 750 (1991-2003), Nevada 350, Strada 1000, 750X, T5 Polizia, Daytona ALL, 1100 Sport IE, 750T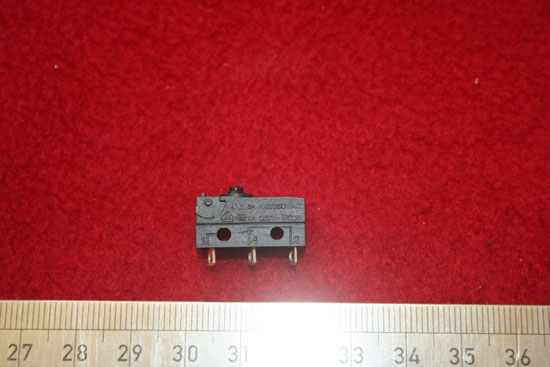 Brakelight switch for handlebar mounted master cylinder
Also known as Guzzi ref. 30530526. Please compare with your existing switch to check compatibility. Can be used as a substitute for ELA27815 or ELA30860. Sometimes supplied with three terminals, in this instance disregard middle terminal. Please note that terminals are smaller than standard switch and will need to be soldered on.
1 in stock
30749860 GU30749860 30 74 98 60
3074 9860 3074.9860 30.74.98.60
£12.00
INC VAT
£10.00 EX VAT

Not what you were looking for?