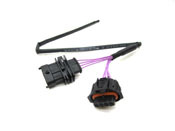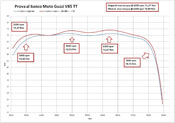 The V-Twin boost is an effective and cost efficient way to cure the fuelling problems common to all modern fuel injected Guzzi's. The V85 TT runs particularly lean and will benefit more than most bikes from the installation of a V-Twin Boost.
Plugging directly into the wiring harness using original connectors, with no cutting or splicing required, installation takes less than ten minutes.

The V-Twin boost features a unique technology to provide your bike with a controlled fuel enrichment.
Make your bike run as it should have done from the factory!
Quick and easy installation
Resistant to atmospheric agents and vibrations
Optimized by Mistral for your bike
Best response to the opening of the throttle
Better torque at low-medium range
Reduction of the on/off effect
Correct air/fuel ratio in all conditions with real-time modification
See the installation guide for help installing this
This item is currently available by special order, if you would like to order this item please call us on 01484 841395 or email us. It is normally available within one to three weeks of your order